Blog Post 3
This week I am going to talk about sampling and its effects on the music industry.
What is sampling?
One definition is-"Music sampling is the process by which a musician or record producer uses a portion of an existing song in a brand new recording, looping it and layering it with new music in a new context."
Some examples include: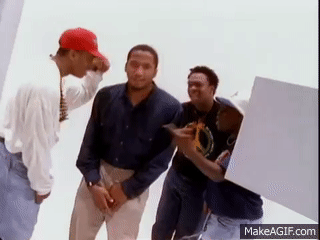 Can I Kick It by A Tribe Called Quest sampled Walk On The Wild Side by Lou Rees
Ya Ya Ya by EXO sampled You're The One by SWV
Why sample someone else's music?
Sampling got its roots in hip-hop where under privileged kids from black and brown communities were beginning to MC over records at parties. These kids simply didn't have the resources to create their own beats with instruments. Therefore they made due with the records they had at home. Sampling has moved beyond this and can now be used for any number of reasons. Like a catchy hook in a new song or a funny ad-lib reference to another song.
Is sampling cheeting?
In short, not really. Often times when something is sampled nowadays the original piece of work is almost unrecognizable if its done right. Copyright laws are tricky and record labels did go after black artists for using their records as the base to their songs even when they sounded completely different after these artists were done with them.
Who gets sampled the most?
According to whosampled.com, the most influential artists in hip hop are:
James Brown – Sampled 7,451 times.
Public Enemy – Sampled 2,912 times.
Beside – Sampled 2,329 times.
Run-DMC – Sampled 2,046 times.
The Notorious B.I.G – Sampled 1,718 times.
Kool & The Gang – Sampled 1,564 times.
Jay Z – Sampled 1,484 times.
Eric B. & Rakim – Sampled 1,428 times
Slick Rick & Doug E. Fresh – Sampled 1,401 times
Nas – Sampled 1,333 times
Bob James – Sampled 1,277 times
N.W.A. – Sampled 1,160 times
Snoop Dogg – Sampled 1,100 times
Isaac Hayes – Sampled 1,092 times
Kanye West – Sampled 989 times
Now I am no expert when it comes to music. I know a lot cause I listen to a lot but I cant claim to know everything. Anyways I was surprised that Jimmy Hendrix didn't make the top 15 people sampled in hip-hop. I can think of at least 15 songs off the top of my head but cant think of a single one that samples Kanye. Thats not to say that I haven't heard them and not known they are Kanye because I will admit I'm not his biggest fan.
Fun Fact:
A lot of millennials have noticed the song Good For You by Olivia Rodrigo is quite familiar even on the first listen. The familiarity of the song can be traced to Misery Business by Paramore because they have the same underlying melody. This is another prime example of sampling(although I believe its an uninspired take on remixing the beat for a new song it still counts).